Aperitivo Peroni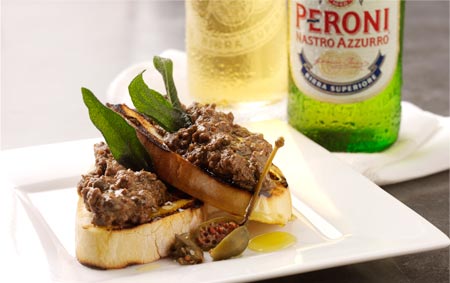 Like most things Italian, Aperitivo has its roots firmly in the past but made a comeback in the 1960s the decade that put Italy back on the "style map".
Beginning in Northern Italy it is an authentic Italian tradition that combines delicious small-plate food with refreshing light alcoholic drinks during the hours of early evening, as a relaxing prelude to dinner. Many bars in Italy now compete to host the best "Aperitivo Time" to attract the after work or pre-dinner crowd.
Aperitivo now includes mouth-watering bruschette, marinated anchovies, bite-size cold and hot dishes and a great variety of other Mediterranean favourites. Peroni Nastro Azzurro is the perfect drink for this unique occasion; the authentically Italian beer's crisp and refreshing character, coupled with its delicate flavour, make it the perfect accompaniment for Aperitivo.