The winners of the Pilsner Urquell City Nights Awards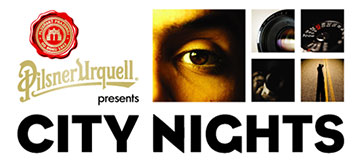 The Photography Museum of Thessaloniki in cooperation with Pilsner Urquell is announcing the winners of the City Nights prize.
179 photographers took part in the contest for Athens and 94 for Thessaloniki.
The selection procedure took place in the 19nth of June 2008 and the three winners for Athens are:
1st Thomas Gerasopoulos
2nd Theodoros Fragos
3rd Spiros Staveris
The winners for Thessaloniki are:
1st Stelios Skoulos
2nd Efi Panagoula
3rd Giota Mastrogiannopoulou
Pilsner Urquell, the Museum of Photography and the judging committee want to thank all the photographers that took part in the contest, and will be soon ready to announce the time and place where the work of the winners will be exposed on the web site of the contest.