The acquisition of Grolsch by SAB Miller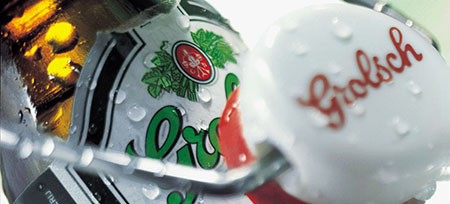 In the 21st of February 2008, the acquisition of Royal Grolsch by SAB Miller, was finalized and announced. SAB Miller is one of the biggest brewing companies in the world, which activates in 60 countries and has a portfolio of world wide respected brands, such as Miller Genuine Draft, Pilsner Urquell and Peroni Nastro Azzurro.
As the representatives of the company stated, the agreement, which closed at $1,2 billion, is expected to add another premium brand to SAB's existing portfolio, in the company's effort to further widen its activities, both to powerful (Central Europe) and emerging (Africa, Latin America) markets for beer.
Grolsch, which is a Dutch company, is a highly respected force in the international beer market, as it has a 400 years (since 1615) tradition and experience in the making of beer, mainly producing its basic brand (Grolsch).
Besides the Netherlands, other important markets for Grolsch are the UK, the USA, Canada, France , Australia and the company's representatives believe that becoming a part of the SAB Miller family will be an important step, that will enhance the dynamics of their products, and thus be beneficial for the stakeholders.