Peroni Nastro Azzurro & Antonio Berardi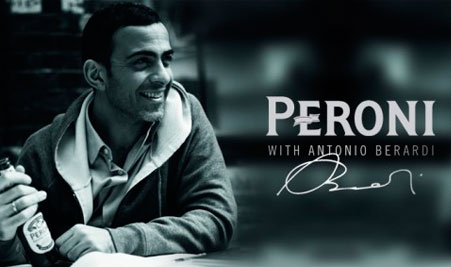 Peroni Nastro Azzurro is collaborating with one of the most talented and hot Italian designers, Antonio Berardi.
Berardi has created items such as a travel set, a leather laptop case, a jewel bottle opener and more. The collaboration is being supported by a display at Harrods which runs until 8 June and features the newly created items alongside Peroni branding which takes the form of a 3D blue ribbon, the brand identity of Peroni. A limited number of the items are available to buy at the online fashion boutique Yoox.com.
The partnership is designed to convey the Italian spirit of the brand.